Jason Fries, Wastewater Collections Lead | Boulder, CO
"When you smell that clean and you know it's clean, you put things in your an or you put things away here. You're not smelling that sewer smell anymore."
Colin Martin, Water & Sewer Maintenance | Lakewood, CO
"When you read online some of the stuff that people can get from just minor illnesses to death from what could be on that hose. It's life-changing to think that a simple setup like this could solve that problem."
Art Duran, Utilities Manager | Littleton, CO
"The readings were so low, that we all just looked at each other like, we need this, and that's all there is to it... We'll get them on all the trucks."
Rudy Graham, Collections Operator | Fort Morgan, CO
"What we're dealing with, it's not an immediate sickness. We may not know anything for 10-15 years after working in the business. My suggestion is, get it right away, the money is well worth it..."
Vanguard Testimonial - Patrick MaGuffin | Federal Heights, CO
"We sought out to get some protection for the truck and for us operating the truck... when they came out and demoed it for us, it was amazing."
Vanguard Testimonial - Scott Rafferty | Northglenn, CO
"It's safer for my employees. It's safer for the public that when we drive away from a manhole, there's not a huge wet circle of stuff we pulled out of the manhole."
The City of Englewood purchased the Vanguard Systems for its Combo and CCTV trucks a couple months ago. We made this purchase because we were concerned over the growing biologic hazards associated with worker contact with waste water. We know that every bug in the hospital ends up in the sewer line and let's face it; rubber gloves just don't provide a reasonable level of sewer worker protection anymore. The Vanguard System is proven to reduce worker exposure to bacteria and viruses on the jet hose by up to 98%. This will certainly cut down the odds of workers catching anything from the sewer by a huge margin if nothing else.
The Vanguard Systems were easy to install on our trucks and the system has proven easy to operate. It didn't take long for our guys to adapt to using the Vanguard System as part of their sewer cleaning routine and they are happy to have it.
— Mitch Riley, Collections Supervisor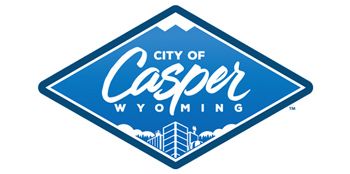 I initially purchased the Vanugard System for one of my combination sewer trucks as a means to reduce my crew's exposure to pathogens, but my crew wasn't very excited about having to use and maintain yet another system on their truck. That crew ended up loving the Vanguard system and the remaining crews each wanted one for their trucks, so now the City of Casper has four Vanguard Systems. At one point we ran out of disinfectant and by the crews' response to cleaning sewer mains without an operating Vanguard System you would have thought the world had ended! The crews now let me know when we are down to a half a barrel of disinfectant, and as they said "I don't know how we dealt with such a dirty hose before we had the Vanguard System". They primarily see the System as a way of keeping the hose clean, and I'm thankful that the cleanliness means they are exposed to far fewer pathogens. It is a win-win!
— Krista Johnston, P.E., Sanitary Sewer/Stormwater Manager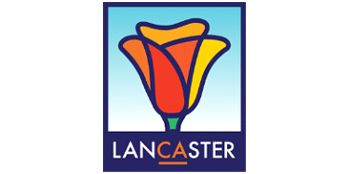 One of the best investments in personal safety and equipment disinfection has been the use of the Vanguard system. The product works very well and easy to use, the customer service and technical assistance has been fantastic.
— Bruce Katz, Senior Manager - Utility Services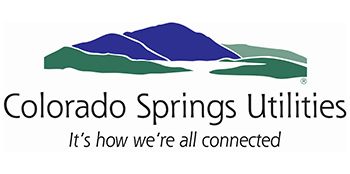 I have been working at Colorado Springs Utilities for 18 years and am Operations Supervisor for Wastewater Collections. As Supervisor, I am always on the lookout for new equipment that can help make our crews safer. We purchased a couple of the Vanguard Systems a year ago and put them on some of our trucks to test out. We mainly wanted to see the actual bacteria level reduction of the equipment and/or PPE of our employees in the field.
After using the systems, we have found that these levels have decreased dramatically and found another successful safety tool for our employees to use. After seeing firsthand the Vanguard Systems ability to drastically reduce virus / bacterial contamination coming out of the collection system up to employees, we purchased them for the rest of our CCTV, Jet Vacs, and Jet Trucks – 14 in all.
The systems are economical, easy to use, and maintenance free. They put another layer of safety between the dangers found in raw sewage and the health and safety of our crews as well as their families they go home to. Employees appreciate the easy to operation of the systems and find them convenient for quick clean-ups on and around the trucks and work site.
We are very pleased with the systems, and recommend them to others agencies without hesitation. Please feel free to contact me if you have any further questions or seek more feedback.
— Nick Verdi, Operations Supervisor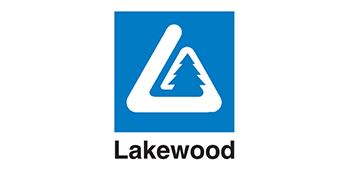 At the City of Lakewood, we have always been very concerned with employee safety. We are proud of the Safety Program we have in place and our consistent investment in employee safety education and training. Concern with the hazardous content of wastewater and our employees contact with it is a part of our program. This concern lead us to consider the Vanguard System as an addition to our sewer cleaning equipment.
After a thorough review of the product information, performance data and discussion with our staff, we purchased the systems. Installation was easy and its operation is straightforward. The Vanguard System's use is now part of our operating procedure and as an addition to the safety and PPE policies already in place. Our field staff is pleased with its operation and delivery of a "clean" jet hose. Although they can't see the absence of viruses and bacteria on the jet hose, they can see the absence of feces and toilet paper which is much appreciated. The small spray gun attachment is found to be very helpful for quick clean-ups around the manhole, boots, gloves, tools… you name it. We have also noticed the garage the trucks stay in smell much better since they began using the Vanguard System.
Employee safety is very important to us. Reducing employee contact with the biologic hazards contained in wastewater is clearly part of our program. It only made sense that we added it to our program.
— Duane Rivard, Wastewater Manager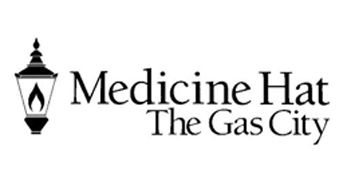 We purchased the Vanguard Systems for our fleet about 6 months ago. Originally we were going to purchase one unit and put it on our newest jet truck. After researching and evaluating some of the latest studies on wastewater showing new risks to our workers, we decided to outfit all of our sewer maintenance fleet with them. The systems are working out great and we have had no problems with any of them. We recently shot a video (we will send it to you) that shows a jet hose returning from the manhole completely black when the Vanguard System was turned off. We ran the hose back in the same line then turned on the system to see what it would do. What a difference! We were all amazed to see how well it cleaned off the mess in general - not to mention the viruses and chemicals our workers would have normally been touching.
Our guys really appreciate that we are being pro-active in looking out for their health. When we get another truck ordered, it will definitely have a Vanguard system on it.
— Dayna Livingston, Maintenance Foreman